Roof
Cleaning
Auburn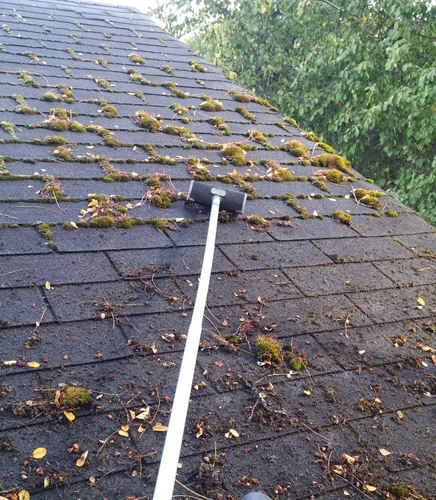 We provide roof cleaning in Auburn that restores natural and healthy energy-efficiency by removing moss, debris and ugly roof stains!
Using compressed air to blow off debris, and the best professional roof cleaning products that are non-bleach in conjunction with our low- pressure roof cleaning method, we can:
Remove algae, lichens and moss
Preserve the integrity of asphalt and cedar shingles
Avoid damaging your landscaping
We use high-grade eco-friendly products that contain no toxic chemicals such as phosphates, chlorine-bleach, or other substances that may kill surrounding vegetation, or pollute nearby waterways.
Our professional roof cleaning equipment is designed for safe, gentle application to preserve the integrity of your roofing materials, and a low-pressure rinsing system.
Call 5 Star Window Cleaning LLC to remove the buildup of harmful algae and moss that can cause deterioration of your shingles and damage to the basic structure.
Roof
Maintenance
Auburn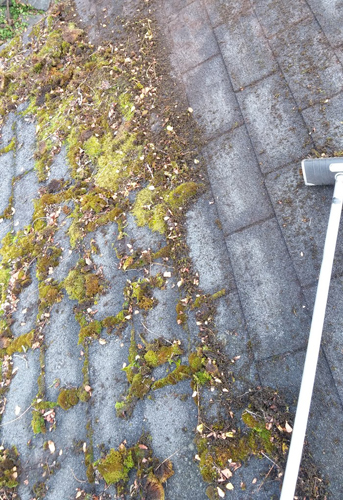 Periodic inspection and a sensible maintenance program can extend the life of your roof by as much as fifty percent!
As professionals, we recommend semi-annual inspections for early detection of fallen branches, twigs and other debris to keep any necessary repairs manageable. These inspections are especially important following extremely strong winds that can result in damage to your shingles or other types of covering and leave volumes of debris that may ultimately clog your gutter system.
These are a few ways our roof maintenance in Auburn can help avoid premature replacement:
Removal of leaves that entrap moisture
Removal of black algae
Moss removal to avoid water entrapment
Trimming overhanging branches to avoid damage and abrasion from limbs
Gutter cleaning
Removal and prevention of ice dams
In the event of pre-existing conditions such as missing shingles, cedar shakes or tiles, we will report them to you for timely repair.
Call for a free estimate!
Auburn
Roof
Cleaning
Service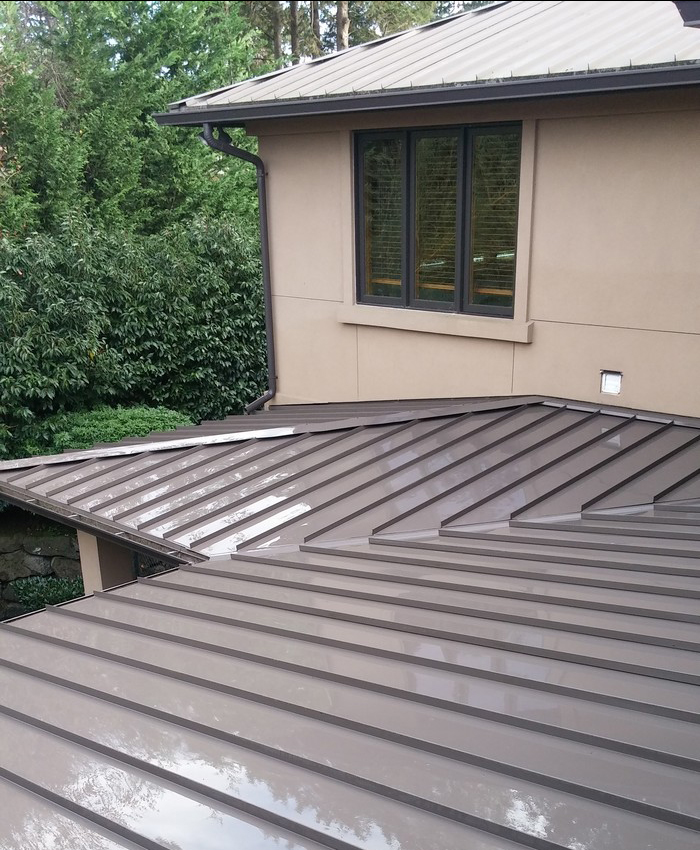 On a regular basis, residential home and commercial property owners commit to replacement when our Auburn roof cleaning services could save them thousands of dollars and add years of service life to their existing roof.
If you have just noticed a significant amount of solid black streaking on your light-colored shingles there is no need to panic, thinking you may need a replacement. It likely just needs professional cleaning.
These are additional reasons to call us for removal of built-up grime, moss and clutter on your roof:
A clean appearance improves curb appeal and property value of your home
Repair or replacement cost avoidance
Extended longevity with removal of algae, fungus, mildew, moss and mold
Protection of your warranty
Call 5 Star Window Cleaning LLC for an assessment and a free estimate. We can help preserve the longevity of your home, improve its appearance, and protect its value! (206) 747-1382